Breaking down boundaries, connecting like only sport can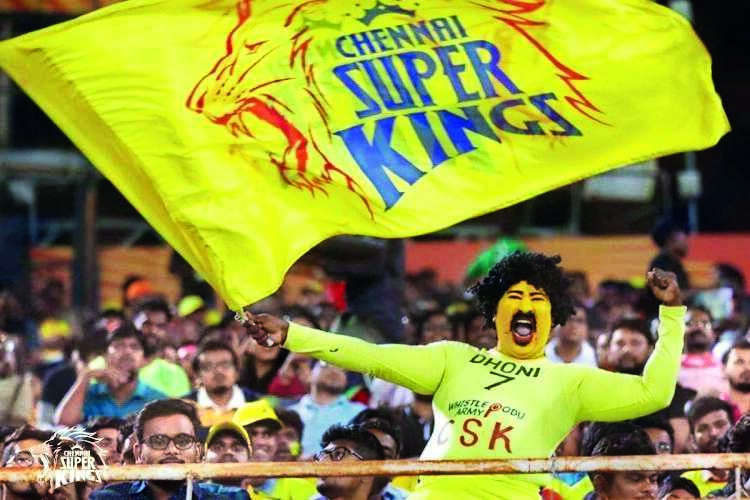 First, the disclaimer: I like cricket, not the IPL. So it was fitting to be out of place for me the penultimate weekend, when a WhatsApp group of old friends became hyperactive while Mumbai Indians played Rajasthan Royals. Between discussions of politics and banter between boys, it was not unusual for someone in the group to post scores when a match was in progress, but this time it was euphoria, with practically everyone rooted for RR. I wondered why even the guy from Mumbai was cheering on RR. And I sent him a private message, asking him why he didn't support MI. "How can I," he barked in a voicemail, "when our boy Sanju is leading RR?" Now I understood: everyone in the group was a Malayali and Sanju Samson was a collective pride of the group.
Sanju remains Malayalis' darling as he is now Kerala's only hope for the national team. They also feel he was wronged, having denied his rightful place in Team India. It was therefore with a real sense of pride and misplaced revenge that this group encouraged RR. It's positive parochialism, but it was also, for me, a new revelation of how sport, in ways we hadn't imagined, blurs the lines drawn by politics. It's not just the Malayalis; the people of Jharkhand are cheering the Super Kings of Chennai – although KKR is closer to home – because of MS Dhoni.
Now it's the other way around: Dhoni, a Hindi-speaking man from remote Ranchi, is acclaimed as "Thala" (chief) in Tamil Nadu – a status even movie stars from other states could not achieve (for his part, Dhoni picked out some snippets of Tamil). Politicians have no chance of being appropriated beyond their geographies, although some of them can win from any state. Rahul Gandhi might win the seat of Wayanad Lok Sabha in Kerala, but he is not considered an object of pride for Malayalis like Dhoni is for Tamils. This is the greatness of sport.
More examples: When KKR did not choose Sourav Ganguly, a large part of the Bengalis saw KKR as an underdog team. And they supported Pune Warriors when Ganguly played for the team. Such was the feeling that a Bengali newspaper ran this headline for a preview of a KKR vs Pune Warriors: Kolkata vs KKR match at Eden.
The fan club trend goes beyond cricket. Malayalis' support for Kolkata Mohun Bagan football club is a good example. This may well be due to the fact that Kerala footballers like IM Vijayan, Jo Paul Ancheri and VP Sathyan played for the Kolkata club. And it's not just an Indian phenomenon. Liverpool have a huge following in Egypt as Mo Salah plays for the club.
The celebrations in Cairo when Liverpool won the Champions League were louder than those when Egypt qualified for the 2018 World Cup.
Indeed, a lot of branding and marketing strategy is needed to retain fans of a sports club. Mike Conrad wrote in 2006 (What Makes Sports Unique?) that fan loyalty in team sports is different from brand loyalty. He cites the example of the American baseball team Chicago Cubs to make it clear that a team followed by loyal fans obtains fan support (for a considerable time) even when it loses repeatedly. At the heart of this suite are as much their communities, their languages ​​and their geographies as their heroes. In other words, sport is arguably the only human activity that transcends borders to find and celebrate "outside" heroes while allowing its aficionados to act on their parochial instincts.
END OF ARTICLE