Crude falls to three-month low amid volatile trading week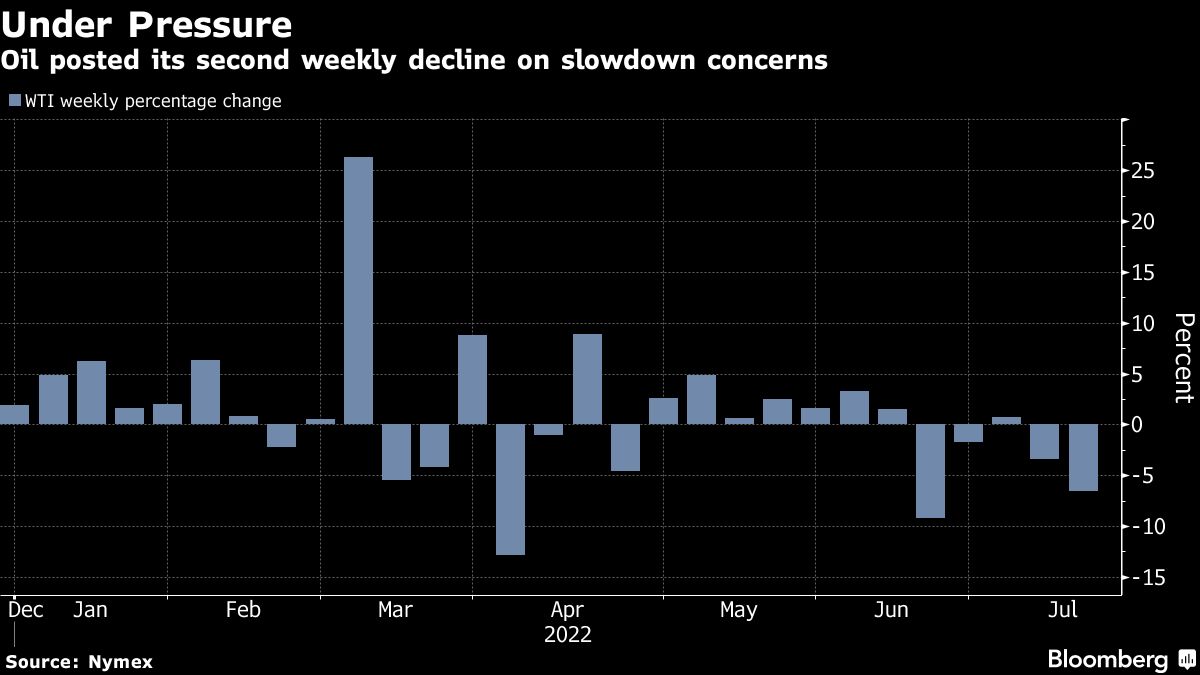 Crude prices fell to a three-month low in a volatile trading week, rocked by traders growing increasingly worried about an economic slowdown.
West Texas Intermediate fell on three of five trading days on the New York Mercantile Exchange, led by an $8.25 drop on Tuesday that sent prices falling below $100 a barrel for the first time since early April. Prices remained below $100 for the rest of the week, managing to add $1.81 on Friday to close at $97.59 a barrel. Prices fell 6.9% for the week, the second straight weekly drop. The listed price closed at $94.07, according to Plains All American.