Sanjiv Bhasin Shares on Zee Business: BUY TCS, Anupam Rasayan, Godrej Consumer | Check price targets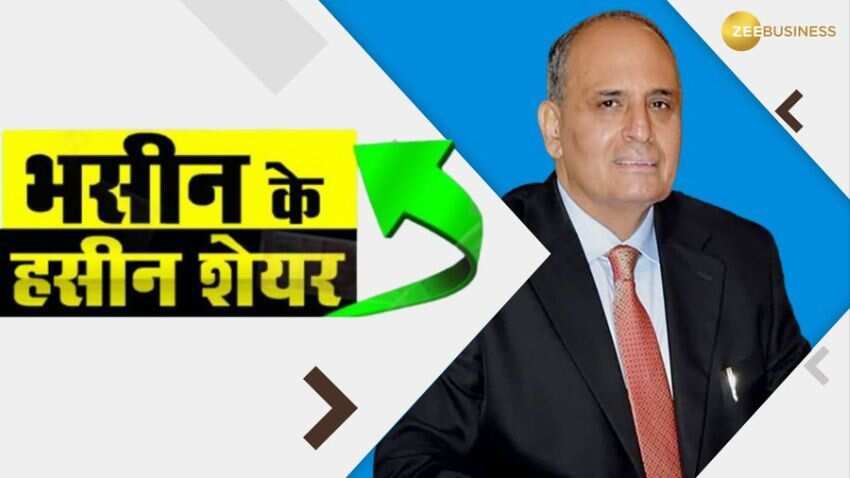 Sanjiv Bhasin's actions on Zee Business: Market expert and IIFL director of securities Sanjiv Bhasin on Thursday picked out three stocks for investors that can generate high returns in the short term. In a special "Bhasin Ke Hasin Share" segment aired on Zee Business with Editor-in-Chief Anil Singhvi, he said India was an outperformer and global volatility was an opportunity to buy good stocks.
Bhasin added that the market will see a new high ahead of Diwali. He said the banking and auto sectors were showing strength and consumption was doing very well.
Speaking about the Federal Reserve's decision to raise the rate by 75 basis points yesterday, he said "the elephant in the room is the Fed, but it has lost its credibility." The comment was way behind the curve and the Fed has no tool but to raise the rate and kill the market.
Bhasin said he was also bullish on the IT sector and reiterated that TCS would be the top performer.
Sanjiv Bhasin chooses Zee Business today – September 22:
Anupam Rasayan
Bhasin recommended Anupam Rasayan India Limited as the top choice today. He said it's a good company in specialty chemicals and has a 28% margin.
To buy: Rs 770
Target: Rs 1200 – Rs 1400 by the end of this year
For more details, watch the full video here:
जानिए iifl सिक्योरिटीज के संजीव भसीन आज आज tcs, Godrej consumer और anupam rasayan में दी की सलाह सलाह?

देखिए #ZeeBusiness LIVE https://t.co/RnRlm4ynWe@AnilSinghvi_ | @sanjiv_bhasin | @iiflsecurities pic.twitter.com/mnIPmJK936

— Zee Business (@ZeeBusiness) September 22, 2022
TCS Fut
Bhasin recommended TCS as a second choice today.
To buy: Rs 3000
Target: Rs 3050
Stop Loss: Rs 2950
Godrej Consumer
Bhasin recommended Godrej Consumer Products Limited as his third choice today.
To buy: Rs 925
Target: Rs 945
Stop Loss: 910 rupees
Speaking about the market update, Bhasin said that Can Fin Homes Ltd. is still the best buy. He said Can Fin Homes share price will reach Rs 720 by Diwali.