Stocks plunge ahead of Tuesday's big inflation Shares fell sharply on Monday, the day before the giant and the Fed's Q&A session. The CPI print, while important, will not influence what the Fed does unless it is materially warmer than the already 8.4% y/y estimate. What Brainard says will likely have a bigger impact, especially if she continues her bellicose tone from last week.
I wouldn't be surprised if she's even more hawkish than last week. The Fed wants financial conditions to tighten, and they have not tightened where the Fed wants them to be. Inflation will not come close to being brought under control until conditions have tightened to neutral or above. The real risk is therefore that it is more belligerent than before.
In case that's not enough, at 1 p.m. there will be a . Something worth watching given the rise in rates: they've gone up to 2.78% and are about to make that next move up to 3.25%. It may seem like the 10-year move is overdone, but we have to remember that things can get even more oversold at times like this because markets are reacting to a change in policy, and to some extent it there's a countdown, which comes to the next Fed meeting.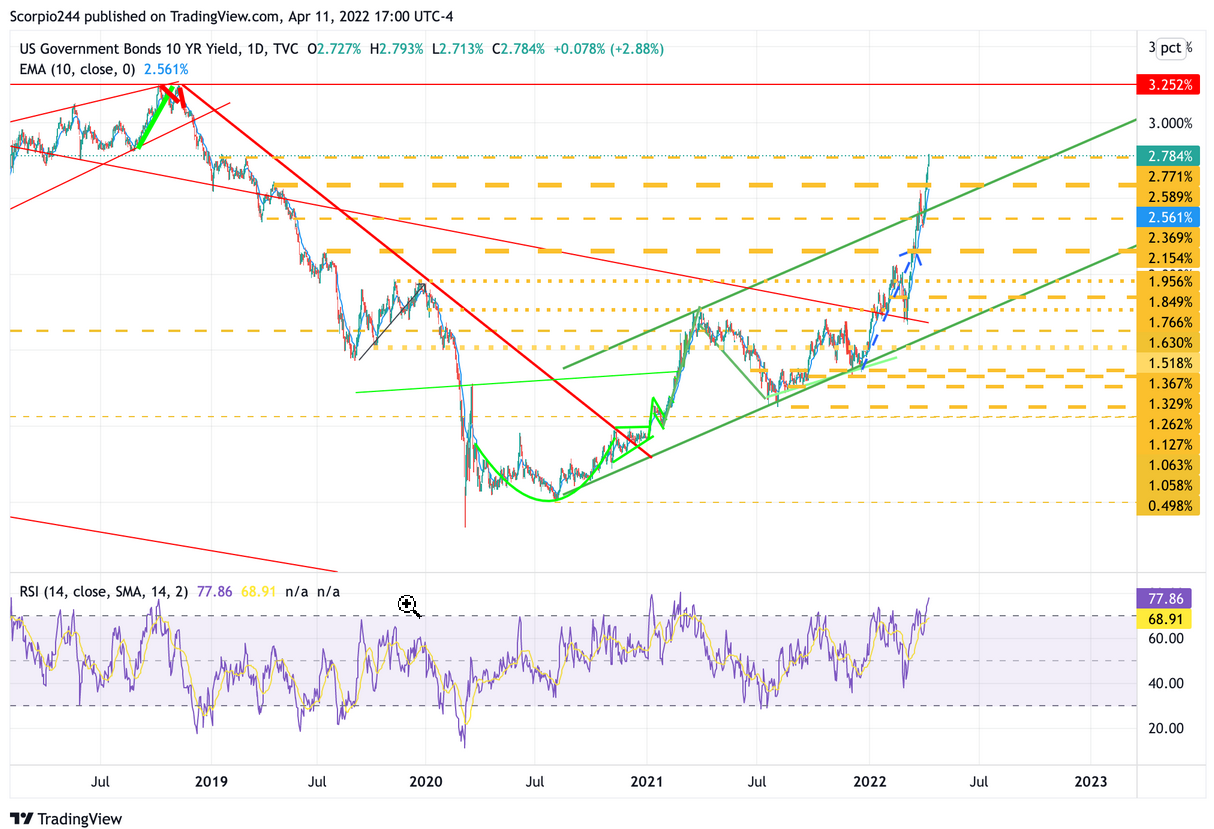 American dollars
The is also booming, and it has risen to 125 from the . It's huge. The yen hasn't been this weak since 2015. I wonder when the BOJ steps in and tries to warn the market. There's a reason the dollar hasn't topped 125 since 2002.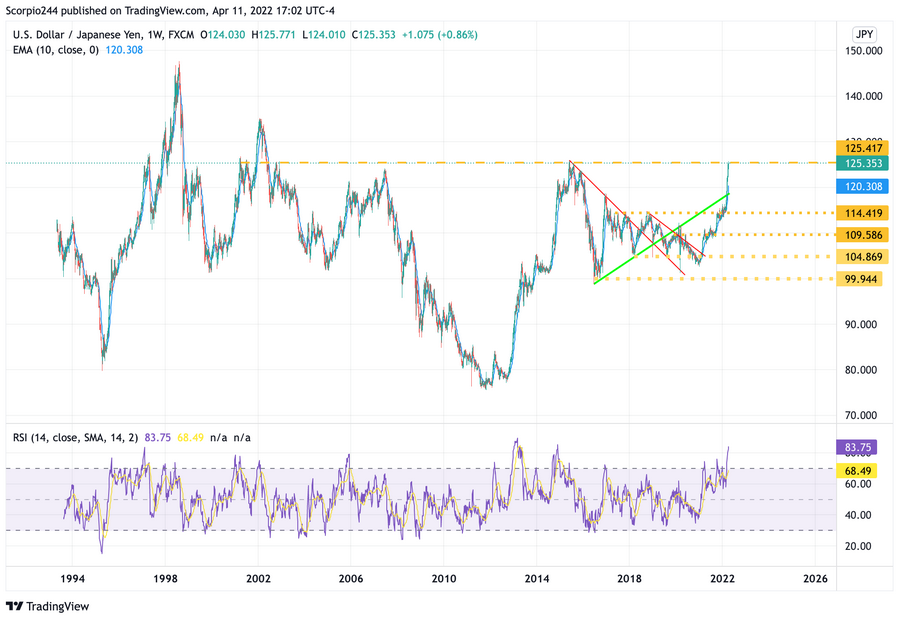 S&P 500 (SPY)
This sent stocks lower, falling almost 1.7% and closing below support at 4,430. Due to March's strong rally, there is very little support until 4,340.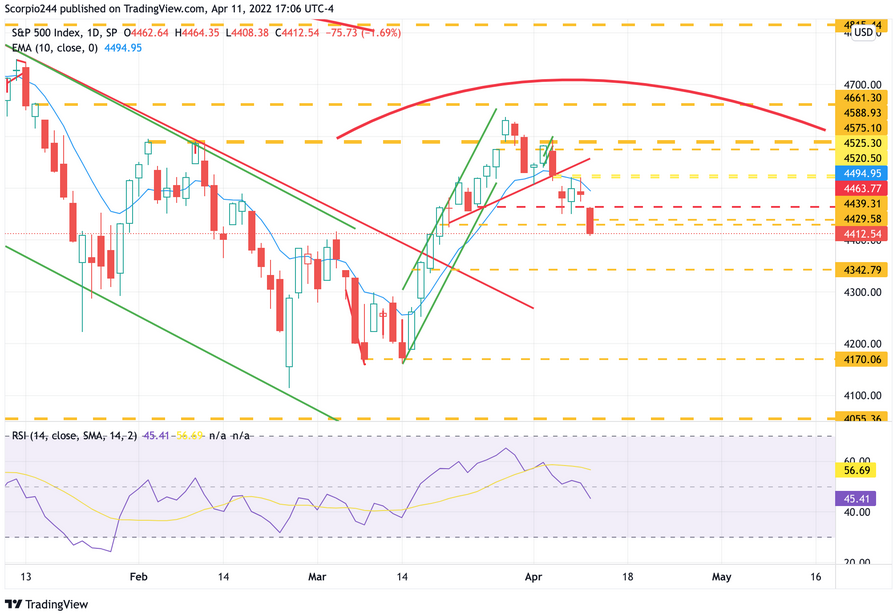 S&P 500 Index, Daily Chart
NASDAQ (QQQ)
They went up in an almost vertical channel, and now they're going down in an almost vertical channel. I'm looking for $336.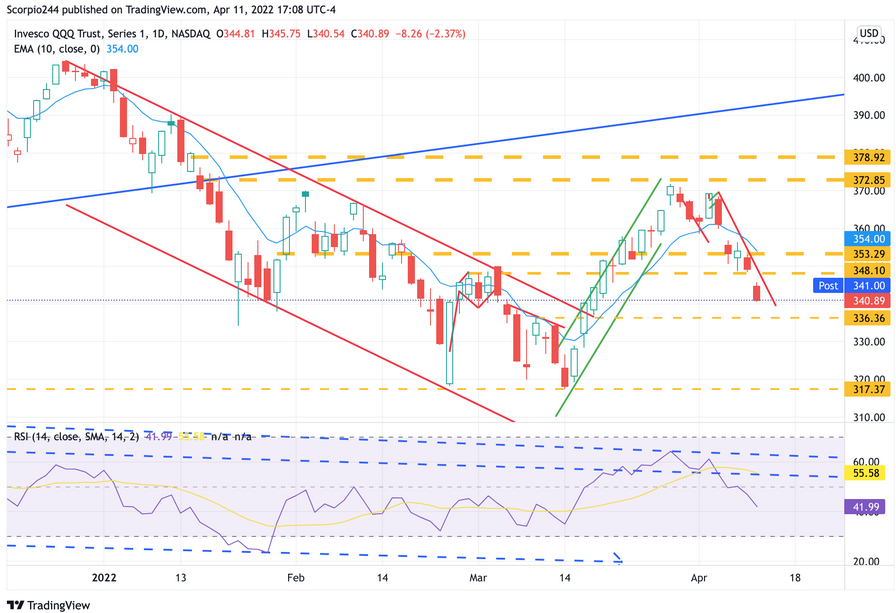 Dow Jones (DIA)
It should be noted that the hourly chart has a head and shoulders pattern. The rebound from the March lows should fade very quickly.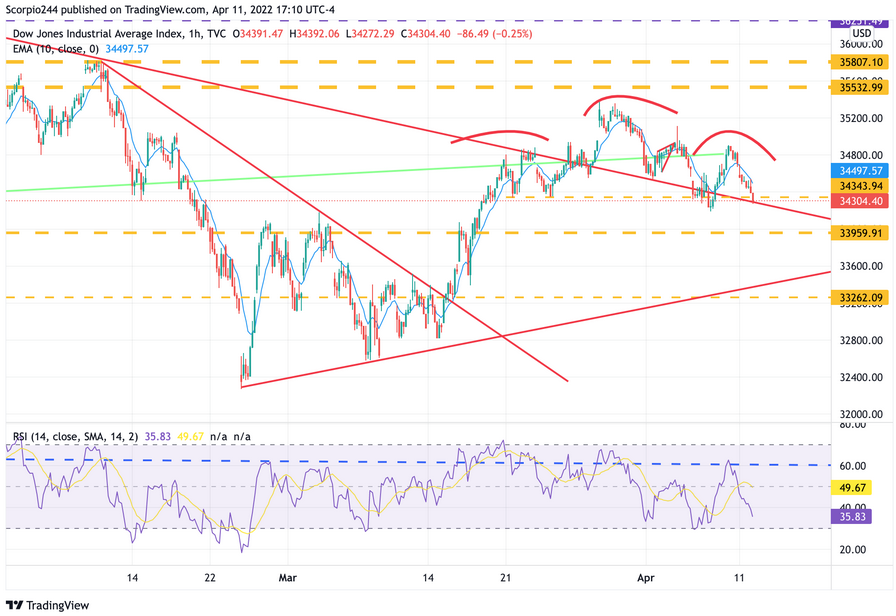 Dow Transportation (DJT)
They were destroyed, and at least for yesterday they stopped. The Dow Transports has a pennant pattern, and I expect the bottom to fall.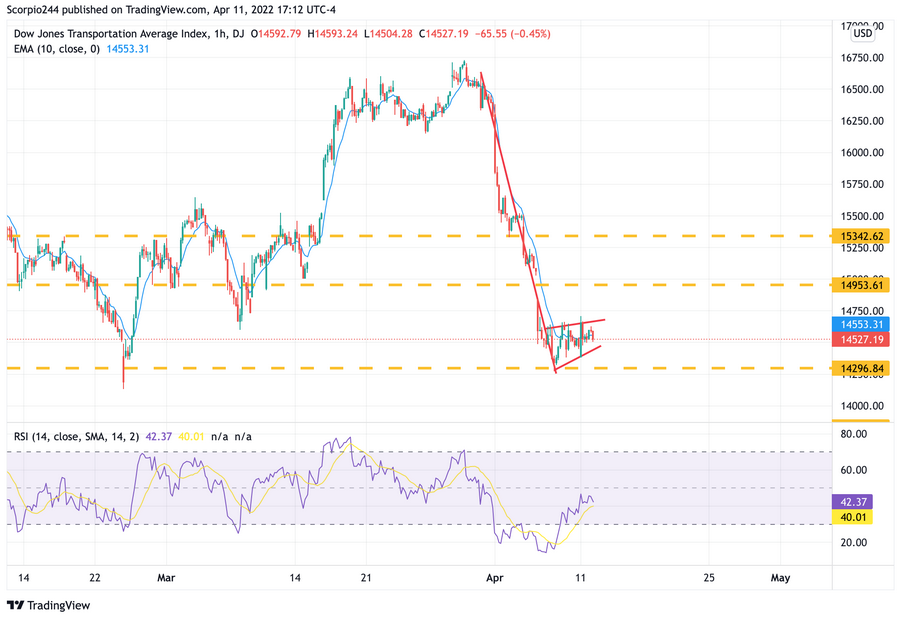 Microsoft
Negative comments from UBS yesterday were enough to send shares of Microsoft (NASDAQ:) down significantly. Microsoft seems to have a Head and Shoulders model, but we won't know until it goes over $280.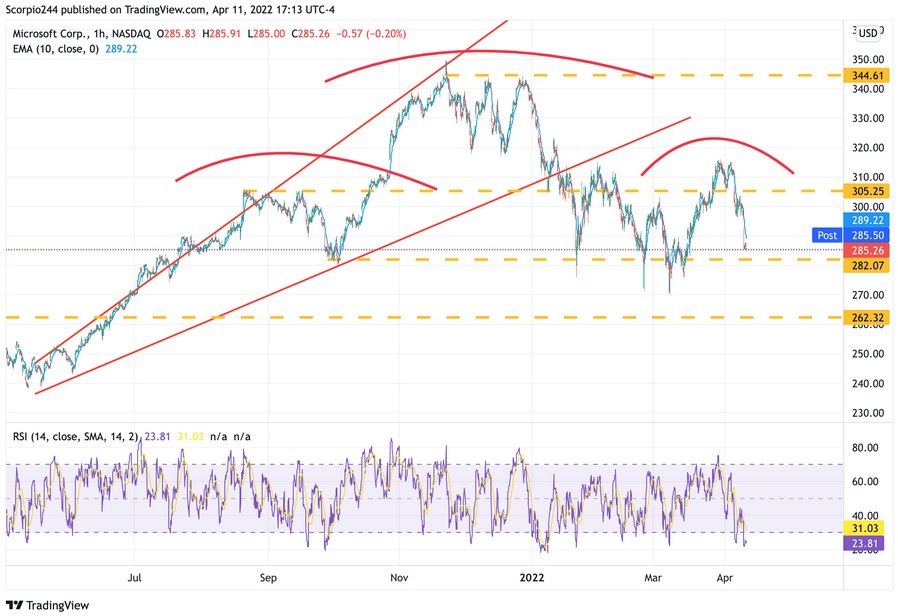 Microsoft Corp, 1 hour chart
AMD
Advanced Micro Devices (NASDAQ:) is still feeling the pinch of Truist's demotion last week. AMD broke below the $100 support yesterday, which is very important. It will turn into firm resistance now, and I think this is the start of the decline to $89.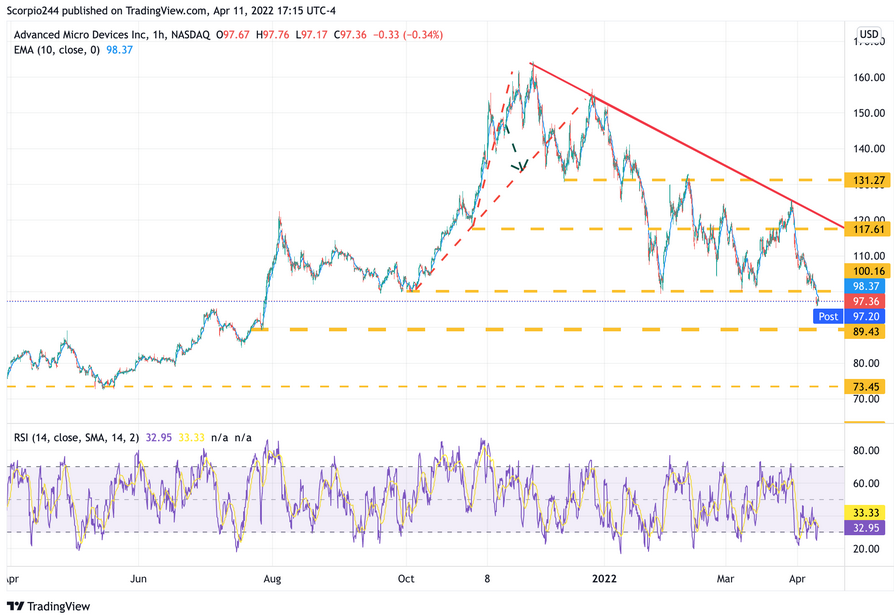 Original post