The Euro is trading on the weak side of the Fibonacci level at 1.1300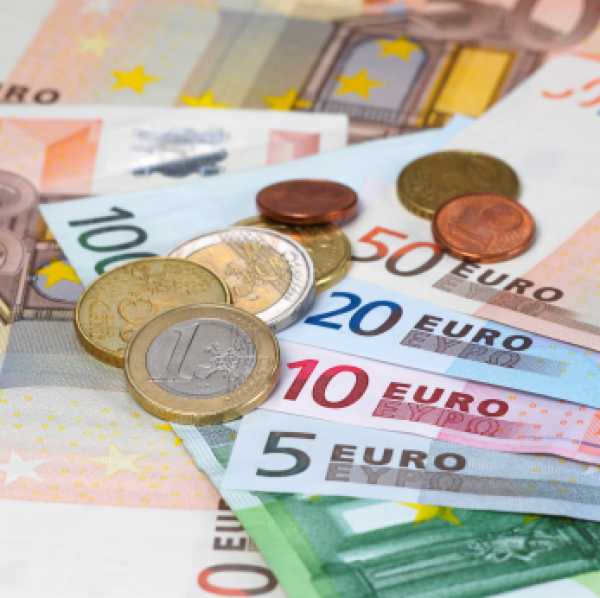 The Euro tested its lowest level since Dec. 22 earlier in the session as the US Dollar rose on safe haven buying and the prospect of higher US interest rates.
Until recently, financial markets had mostly ignored the build-up of Russian troops on Ukraine's borders, but tensions have escalated lately. NATO said it was putting forces on standby and bolstering Eastern Europe with more ships and fighter jets, in what Russia denounced as escalating tensions.
At 12:59 GMT, EUR/USD is trading at 1.1267, down 0.0058 or -0.52%. On Tuesday, the Invesco CurrencyShares Euro Trust (FXE) ETF settled at $105.18, down $0.23 or -0.22%.
Traders also expect to hear hawkish news from the US Federal Reserve on Wednesday after the end of its two-day meeting which begins later in the day.
The Fed is expected to signal the start of interest rate hikes in March, while potentially signaling how quickly it will reduce its holdings of Treasuries and mortgage debt that have ballooned its balance sheet past $8 trillion.
Ahead of Fed announcements, traders expect about four rate hikes this year. However, there are rumors that the central bank could go up to five or six to fight seemingly runaway inflation.
The price action clearly indicates that the markets are pricing in more of a risk premium in the Euro.
EUR/USD daily
Daily Swing Chart Technical Analysis
The main trend is down according to the daily swing chart. The downtrend was reaffirmed earlier in the day as sellers broke through the previous major low at 1.1272.
A trade through 1.1483 will change the main trend to the upside. It's not likely, but the prolonged decline in price and time has put EUR/USD in the time window for a price reversal at the close.
The main range is 1.1186 to 1.1483. The Euro is currently trading on the weak side of its retracement zone at 1.1300 to 1.1335, making it new resistance.
Daily Swing Chart Technical Forecast
The direction of EUR/USD on Tuesday will likely be determined by traders' reaction to 1.1300.
Downside scenario
A sustained move below 1.1300 will indicate the presence of sellers. Selling should extend lower now that the main low at 1.1272 has been broken. This could trigger an acceleration towards a pair of major lows at 1.1235 and 1.1222.
The main downside targets are the November 24 low at 1.1186 and the main low on June 19, 2020 at 1.1168.
Bullish scenario
The recovery of the Fibonacci level at 1.1300 will signal the return of buyers. This could trigger an intraday short cover rally to the 50% level at 1.1335.